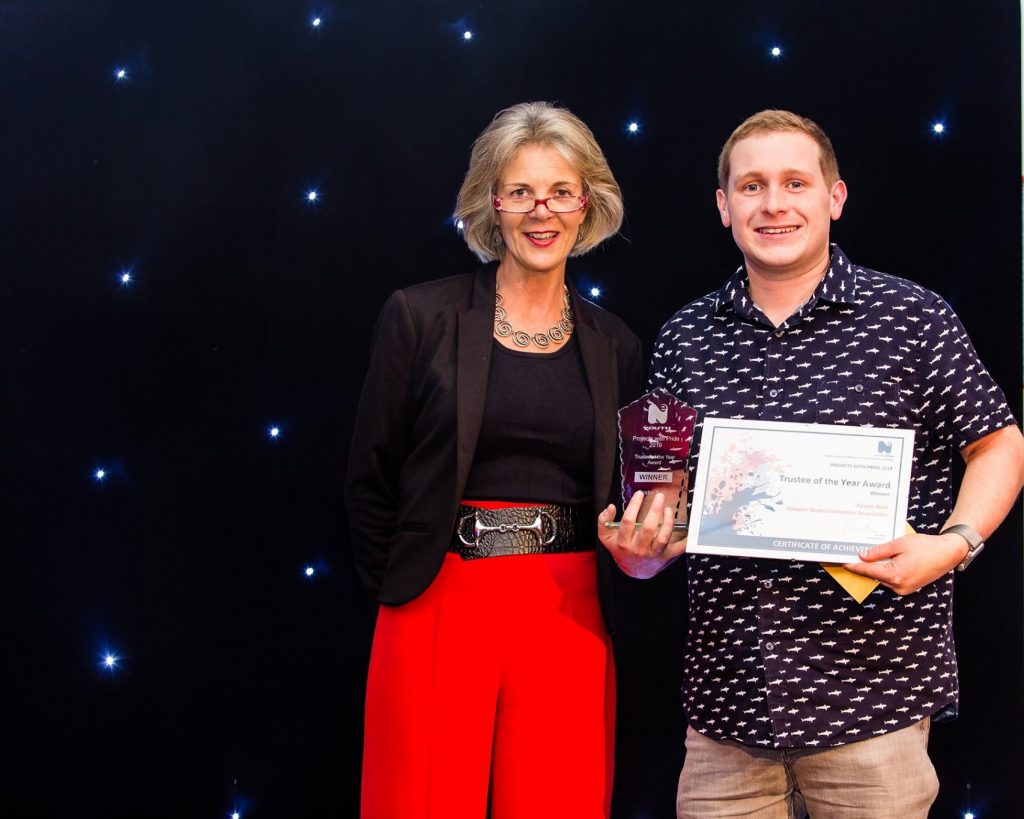 There was high praise for Foster Burt and Margaret 'Penny' Bennett at the North East Youth 'Projects for Pride' awards in early June after receiving honours for their voluntary service.
Foster Burt, who has been at the Buffalo Community Centre (aka Cowpen Quay Community Association) since it opened way back in 1974, received the 'Trustee of the Year' award along with the Platinum Award for 40 years voluntary service at the community centre.
Foster started at the original Buffalo Community Centre, which was based in the old St John's Mission Church (in the Cowpen Quay). St John's Mission Church was in a really bad state of repair and in 1976 the centre moved to where it is today, on Regent Street. Foster was based at the Buffalo Community Centre with the Probation Service with the lads on community helping out to ensure the building was kept in good repair, caretaking and cleaning of the building.
After retiring from the probation service Foster remained devoted to the charity and became a trustee. To this day Foster remains totally committed to the Buffalo Community Centre.
Current manager of the centre, Eileen Cartie said "Foster has been a massive part of the centre right from the onset and has a variety of experience working with a wide range of people" and added "during my time at the Buffalo, Foster is the person I totally trust, have learnt a lot from, been a fab boss and a person many people aspire to be like."
Margaret 'Peggy' Bennett, 91 also received the Platinum Award for 40 years service adding to her Red Cross volunteer award. Peggy used to run a group at the centre but now takes a back seat from day-to-day activities, instead becoming a valuable member of the group of trustees.
Eileen said of Peggy "She is a stalwart of the centre, remains a committed manager and continues to work hard for the centre and the local community".