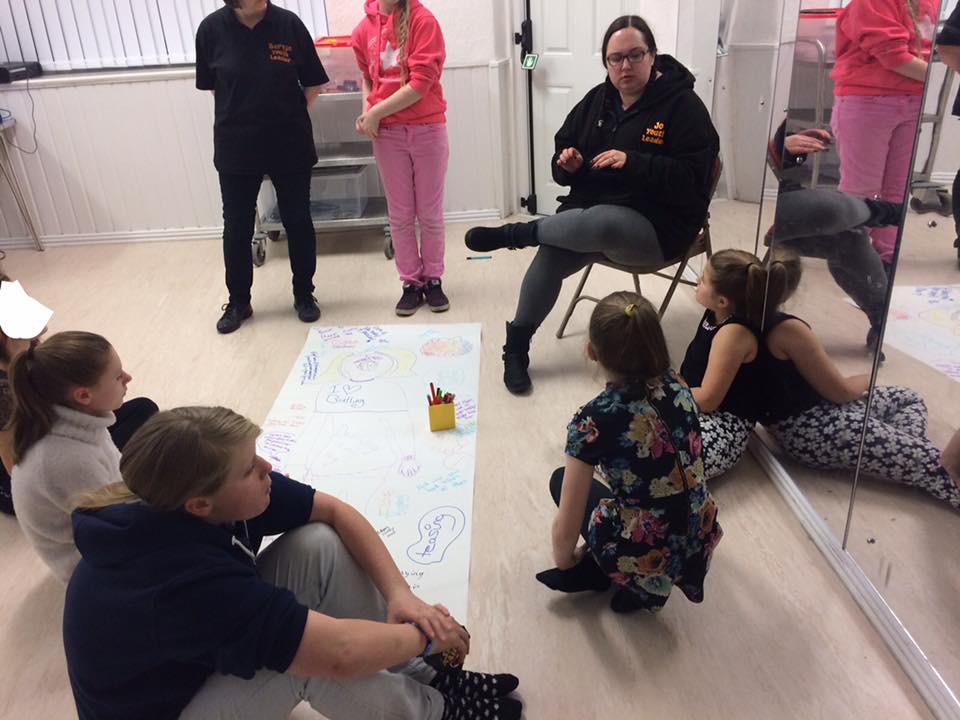 The Buffalo Youth Projects or Youth Groups has been running here at the Buffalo Community Centre before 2006, but re-established itself since then and has had some fantastic success stories. Let's start with a regular face around the centre and especially within the Buffalo Youth Projects, Jo.
Jo (now one of the Buffalo Centre's senior youth workers) started volunteering at the Buffalo from the age of 15 when she attended a course, a level one introduction to youth work. Her school found her a placement at the Buffalo Community Centre and that was the start of Jo's journey.
Jo says "I was very shy at first and didn't really know what to do as I was around about the same age as the young people, so I didn't feel like I had much authority."
After her placement Jo volunteered at the Buffalo for 6 years helping out with the youth club sessions and also volunteering in the centre. Jo states "I was gaining more and more confidence as time went on."
At the age of 22 Jo applied for an upcoming job for a youth worker at the centre. She put in for the job, had an interview with the manager and landed the job. This gave Jo me more confidence as she felt like she was doing a good job. During this time Jo was also at college doing childcare and education, before going on to University to do a level 4 in early years.
In 2013 Jo took the opportunity to do a level 3 course in Youth Work. She was very excited about starting as it was a fantastic course and Jo really felt like she was learning more and more which could then be applied to her job. Jo passed all of the modules and is proud that she didn't have to resubmit any of them.
One of the youth workers left in 2015 to start a family, which allowed Jo to do more and more for the youth projects such as planning sessions, funding applications, setting curriculums for youth work, attending meetings and building networks. Since then Jo has taken on the lead role as a senior youth leader. Jo says:
"I love my job and I'm always wanting to better myself. There is always more to learn and I am enjoying this journey, not only as a youth worker but I also care about the centre and its future. I really hope to be a valued member of the community in the future. The centre is part of me and part of my heart. I put 110% into what I do as I love what I do. "
Jo has gone from strength to strength from a shy 15 year old to establishing herself as one of the key members of the Buffalo Community Centre and the Buffalo Youth Group. A great success story for the centre and the Buffalo Youth Groups.
Buffalo Youth Projects have sessions running on Monday, Wednesday and Thursday evenings. For more information click here to visit our What's On page www.buffalocommunitycentre.co.uk/whats-on