The Buffalo Community Centre has various facilities for room hire to fit all the needs of the local community. Ideal for hosting events, meetings, social or activity clubs or birthday parties.
The Stables Meeting and Events room is available for meetings, events, training sessions or presentations and all the rooms have access to our kitchen facilities.
If you are interested in room hire please contact us by phone on 01670 363858 or email us at info@buffalocommnunitycentre.co.uk
Upper Hall
The Upper Hall can accommodate between 20 to 100 people.
We currently host fitness or martial art classes in this room, but it can also been used to host larger community events.
A lift provides those with limited mobility and wheelchairs easy access to the upper hall.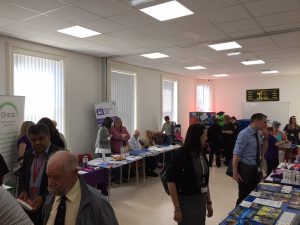 Lower Hall
The Lower Hall can accommodate between 60 to 80 people.
We currently host local art, BME groups and the Buffalo Youth Projects.
This room is available on weekends for birthday parties.
The Stables Events and Meeting Room
The Stables Events and Meeting room at the Buffalo Community Centre has all the provisions and facilities in which to hold your meetings, presentations, training sessions or business events.
Equipment available for use include projection screen, dedicated kitchen and catering area and free Wi-Fi.
Other services are available, please ask for more information.